These are the steps you should follow if you're looking for the instructions and examples which will help you write your business plan:
1. Click on Text editor in the navigation bar on the left side of the screen.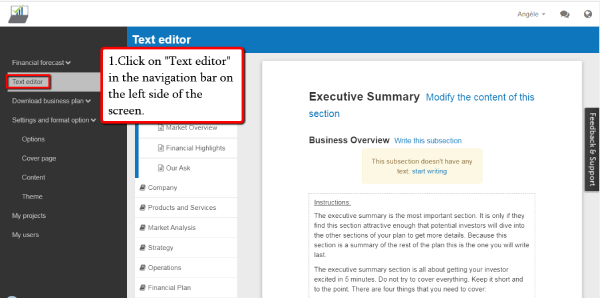 2. Select a subsection (with a page icon)
3. Click on Write this subsection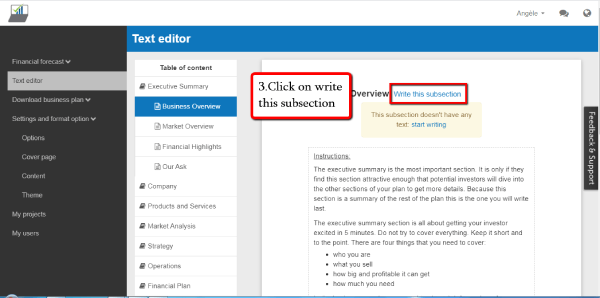 4. The Instructions and examples appear on the right hand side of the screen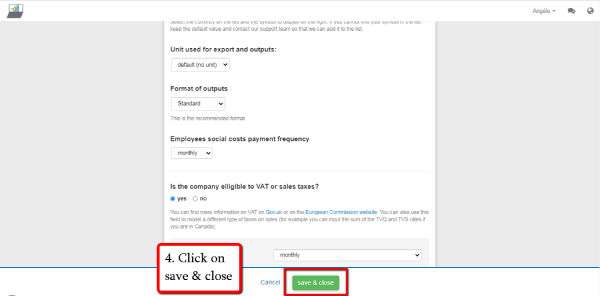 5. You can also hide or show them using the link at the bottom left of the screen.