Subsections content
The subsections can include text, images, graphs or financial statements.
In order to make it easier, these elements are divided into components within the software. Here's how each component looks :

How to change the content of a subsection
These are the steps you should follow if you're trying to change the content or the order of a subsection in your business plan :
1. Click on Text editor in the navigation bar on the left side of the screen.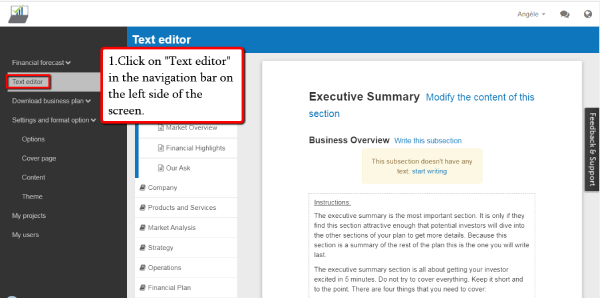 2. Select a subsection (with a page icon)
3. Click on Write this subsection.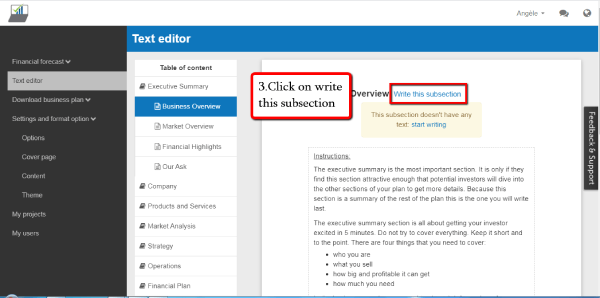 Add a component (text, graph, financial statement)
4. Click on add an element at the top of the page to add a component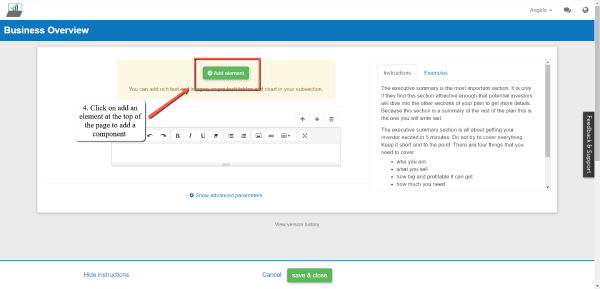 5. You can also choose to delete a component by clicking on the bin icon on the right hand side of each component.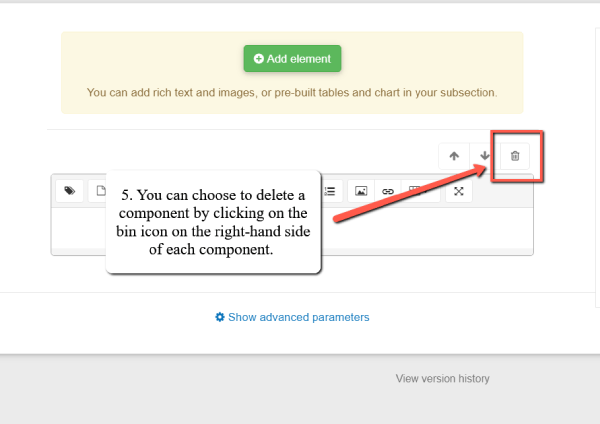 Change the order of the components
6. Each subsection can have an unlimited number of components, and you can choose the order in which they are displayed by using the arrows on the right hand side of each component.