These are the steps you should follow if you're trying to change the content or the order of the section in the plan:
1. Click on Text editor in the navigation bar on the left side of the screen.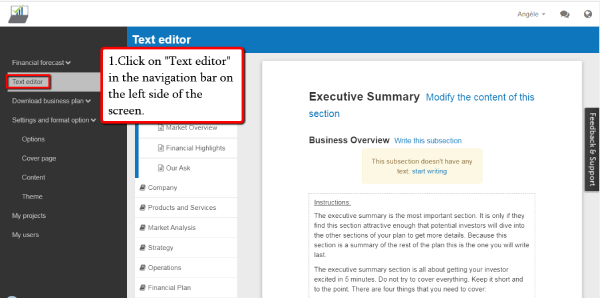 2. Select a section (with a book icon)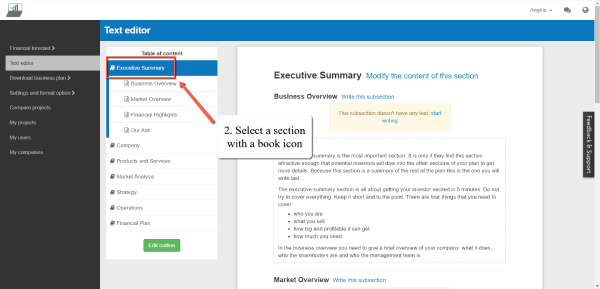 3. Click on Modify the content of this section.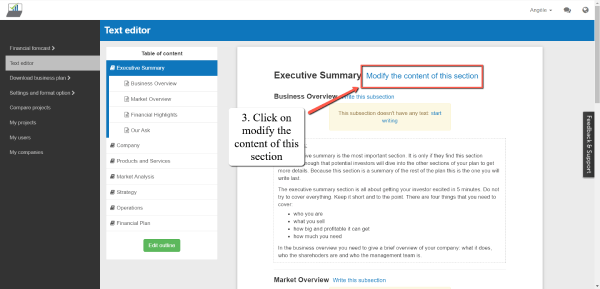 4. You can then change the order of the subsections, include or hide some in the PDF or delete them completely.