These are the steps you should follow if you're looking to change the VAT rates on your buisness plan :
1. Click on Settings and format option in the navigation bar on the left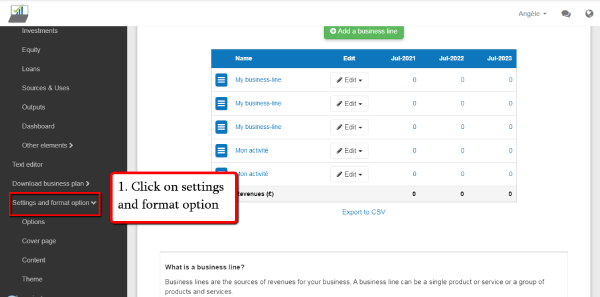 2. Click on options in the menu
3. In Is the company elligible to VAT or sales taxes?, after clicking yes if it is, you can personalise the VAT rates according to your needs.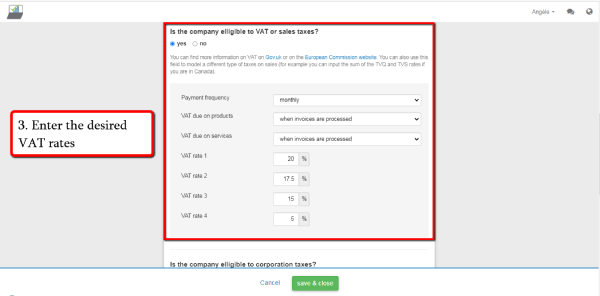 4. Click on save & close at the bottom of the screen