These are the steps you should follow if you're looking to change the currency on your business plan :
1. Click on Settings and format option in the navigation bar on the left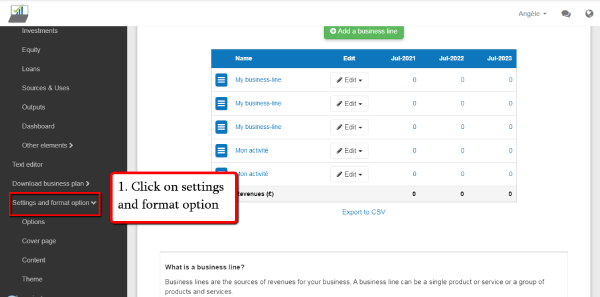 2. Click on options in the menu
3. Select the currency you would like on your business plan in the drop-down menu of Currency. If your currency does not appear on the list, do not hesitate to contact us.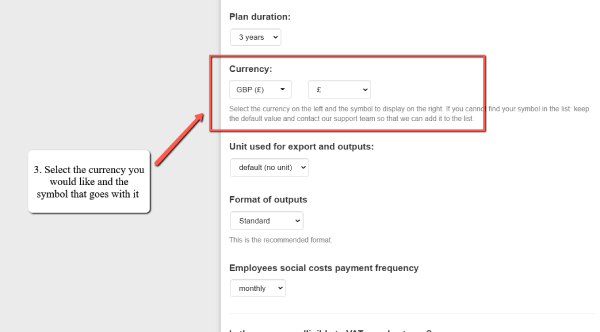 4. Click on save & close at the bottom of the screen