Each time a change is made to an element of your business plan, it is recorded in your history so that you can go back if you make a mistake or if you change your mind.
Version control works with almost all elements of the plan, however there is a limitation for the written parts: you can restore the content of the sub-sections. On the other hand, if you delete a section you will not be able to retrieve the content of the sub-sections that made it up.
Here is how you can access the version control:
The elements compatible with version control have a link to the older versions of the element below the data entry screen: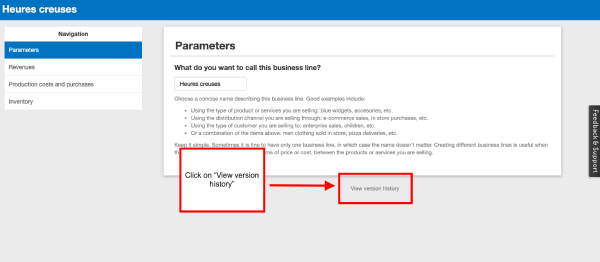 By clicking on the link, you will have a page with the older versions: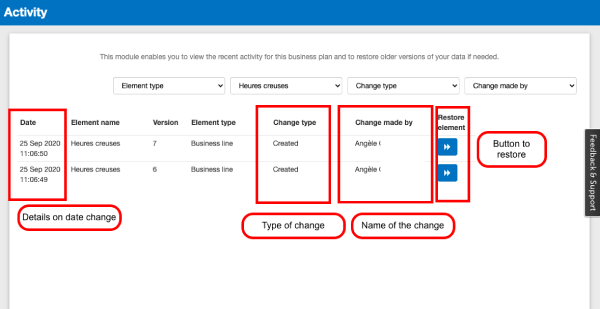 The table allows you to see the date when each change was made, the type of change, and who made the change. A button also allows you to restore the item if you wish.
The software keeps a history of the last twenty versions for each item.