This is how you should proceed in order to invite other users to collaborate on your business plan:
1. Click on My projects
2. Click on the Collaboration icon for the project you wish to collaborate on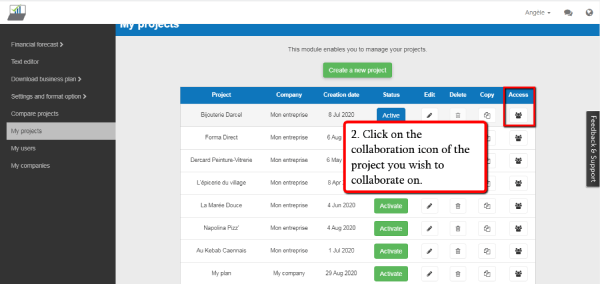 3. Click on Invite another user
4. Enter the user's details (use the email he will sign in with on The Business Plan Shop) and choose which type of access you would like to grant the user (view and comment, or view, edit and comment)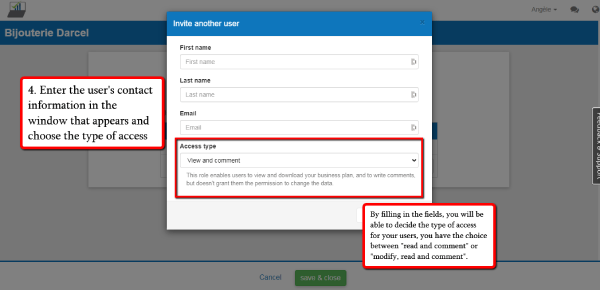 5. Once you've decided on the type of access for your user, simply click on Invite user to send an invitation. Please note you will get an error message if the user already has an account on The Business Plan Shop. You will then have to ask him to delete his current account in order to invite him, or to use a different email address.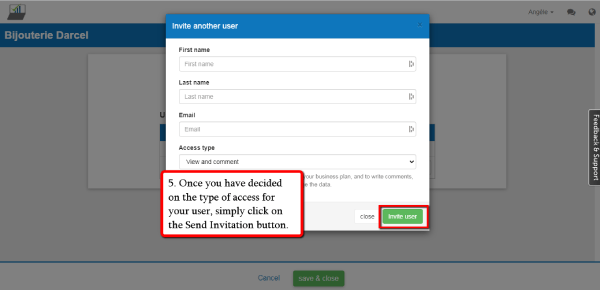 6. The user will receive this email that will allow him to create his password and access the project.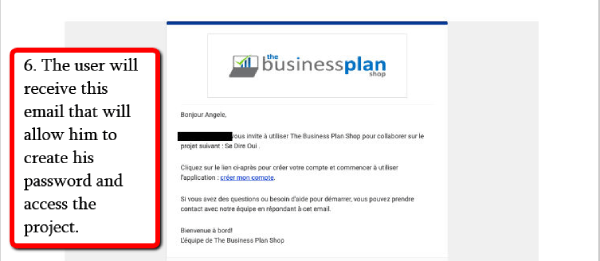 7. Once the invitation has been accepted, the user will appear in the My users module