You can use comments to collaborate with others on your business plan, or to save private notes about your hypothesis.
Private notes are only visible to you, comments are visible to people you invited to collaborate on your plan. Please don't use this feature for support purposes as our team doesn't have access to your comments.
This is how you should proceed to leave comments:
1. On the software, each tab will give you access to the comment section at the top right corner of the screen.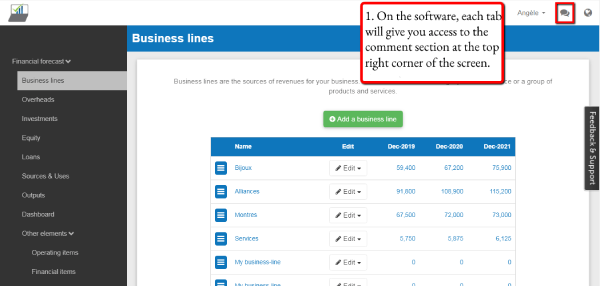 2. A window will then be displayed to give you the possibility to leave a comment. Type in the box and click on add comment to make it visible to others.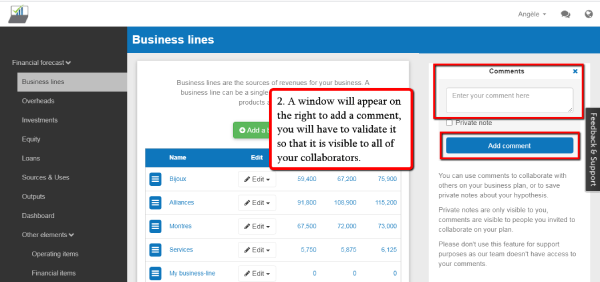 3. If you would like the note to remain private (only visible to yourself), tick the Private note box.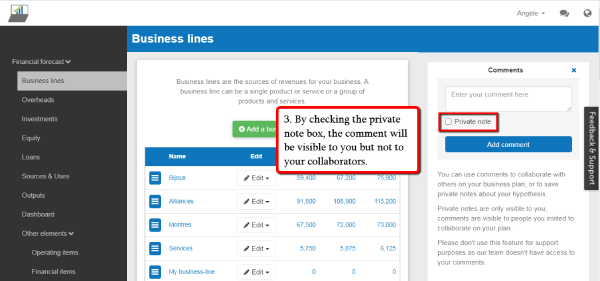 4. The discussion threads are organised by modules and attached to each sub-section. In order to see a comment you left, you will have to go back to the module where you left it.