This is how you should proceed in order to change your login details in The Business Plan Shop:
1. Click on your name at the top right corner of the screen
2. Click on Account details

3. Click on Modify and make the necessary changes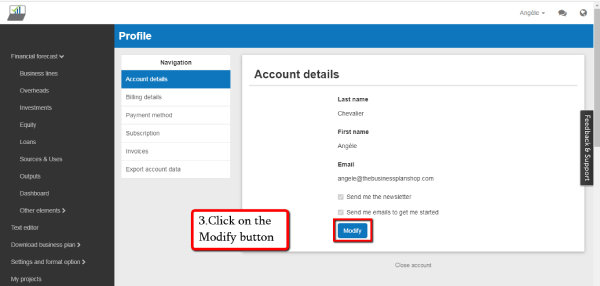 Note if you use our social logins you might need to generate a password before you can make changes to your email address. You can generate a password here.